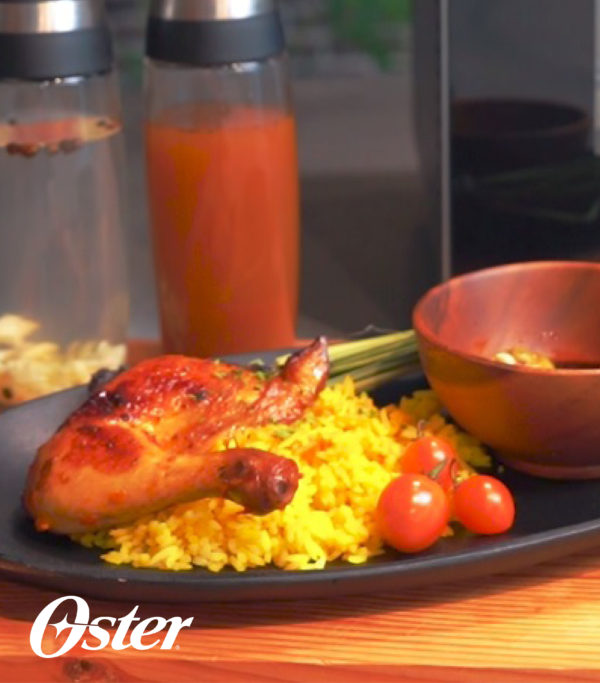 | | |
| --- | --- |
| | |
In a freezer bag or large bowl, combine chicken, lemongrass, salt, ground black pepper, ginger, garlic, brown sugar, vinegar, lemon-lime soda, and lemon juice.

Stir or shake the mixture until every ingredient is well incorporated.

Marinade for 1 to 3 hours.

In a bowl, combine margarine, annatto oil (atsuete oil), salt, and calamansi juice then stir. Set aside.

Set the Oster Function to Broil for 180C for 25 minutes.

Place the marinated chicken on the tray and baste with the sauce. Broil in the oven for 25 minutes. (Note: check for doneness by checking if internal temperature of the chicken has reached 165F)

Transfer the grilled chicken to a serving plate. Serve with sili and calamansi. Share and enjoy!